Upcoming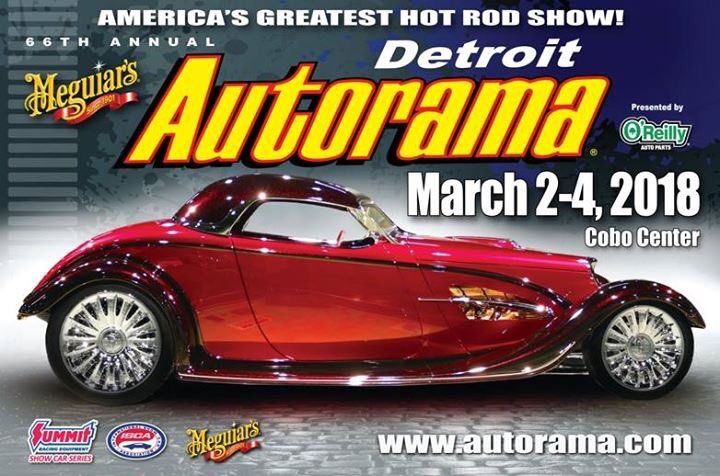 America's greatest hot rod show. Be sure to see the basement!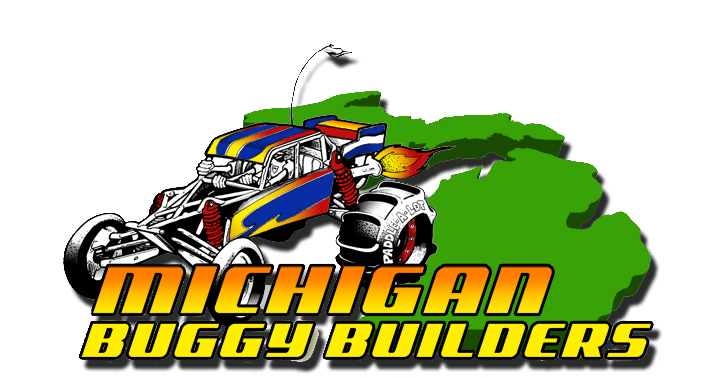 Munk's won't be there as a vendor, but we still regard this event as featuring everything you need for your vintage VW.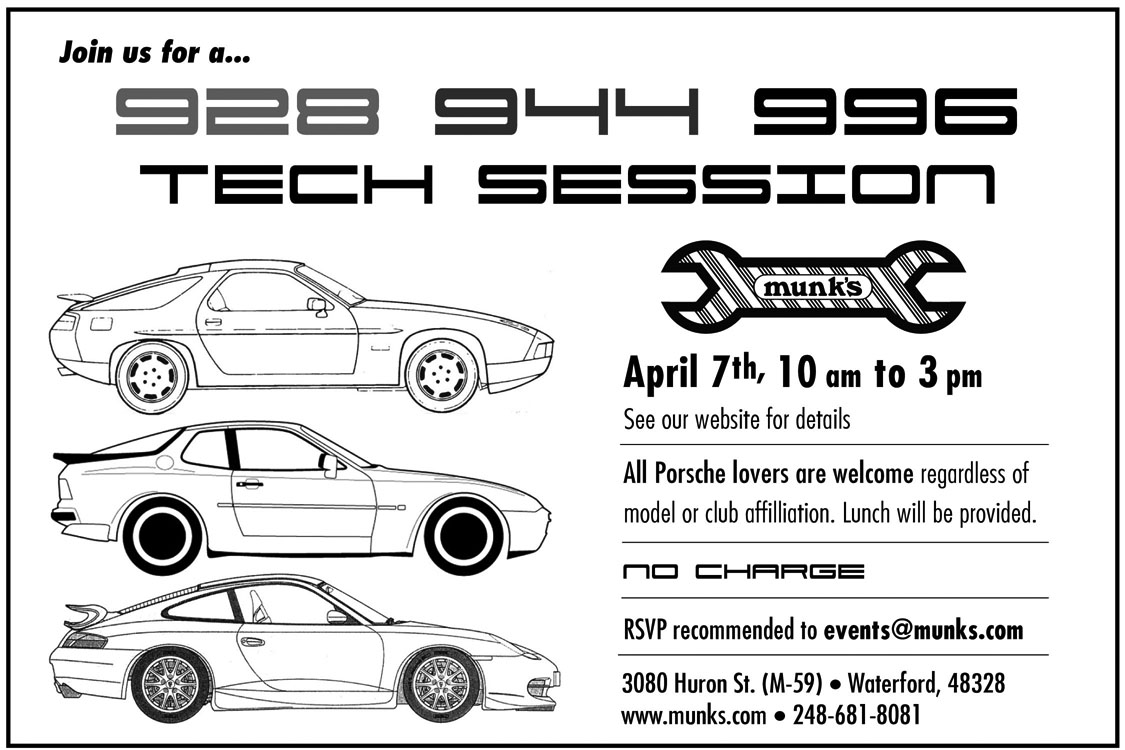 We will discuss the 928, 944, and 996 that day.
All Porsche lovers are welcome regardless of model or club affiliation. Lunch will be provided.
NO CHARGE
RSVP recommended to events@munks.com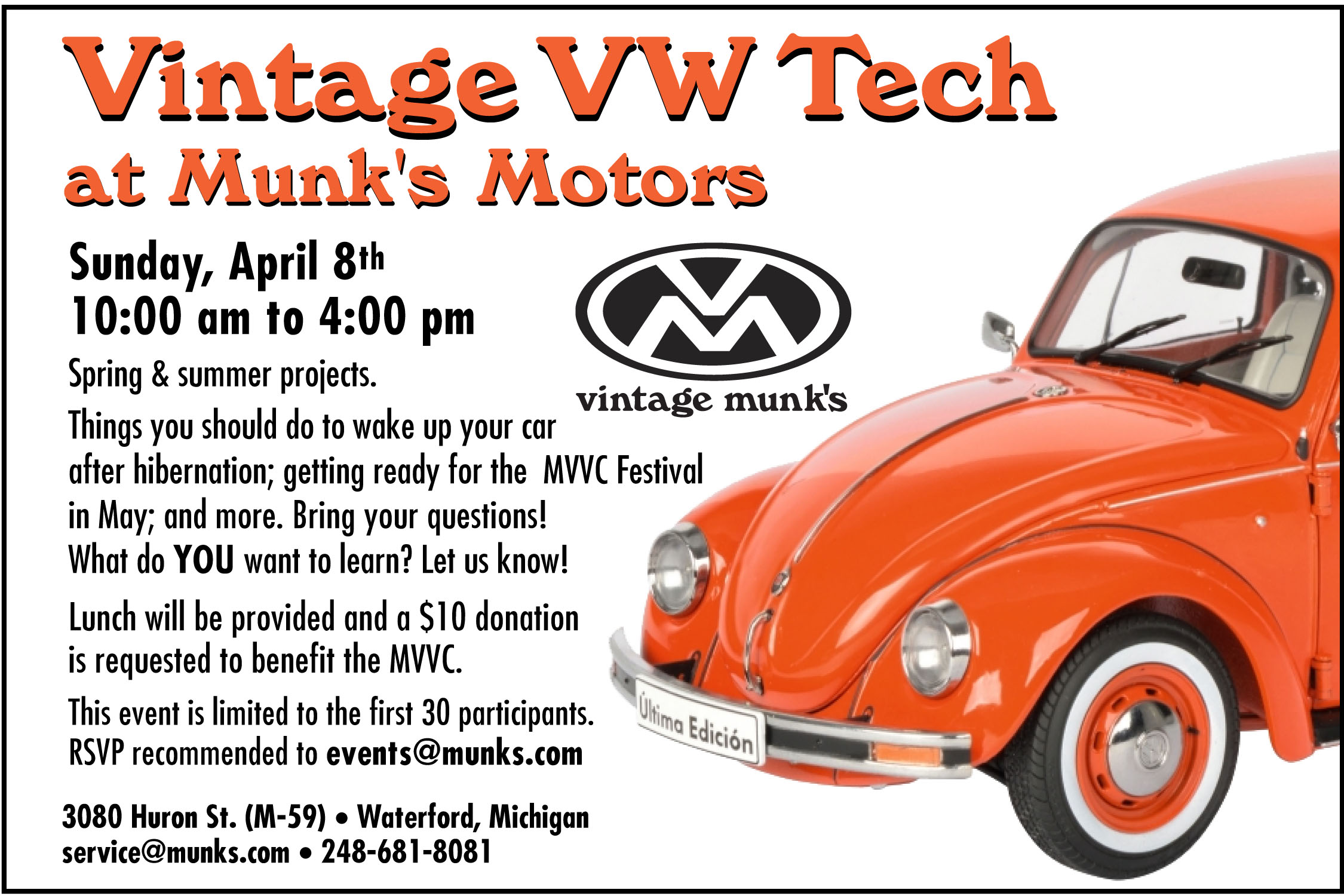 Spring & summer projects.
Things you should do to wake up your car after hibernation; getting ready for the MVVC Festival
in May; and more. Bring your questions! What do YOU want to learn? Let us know!
Lunch will be provided and a $10 donation is requested to benefit the MVVC.
This event is limited to the first 30 participants. All VW enthusiasts are welcome.
RSVP recommended to events@munks.com
Come check out the action! We won't be there, but look for the Munk's Motors cars. There are currently four drivers in the "Munk's Racing Family"; any or all of them may race this weekend.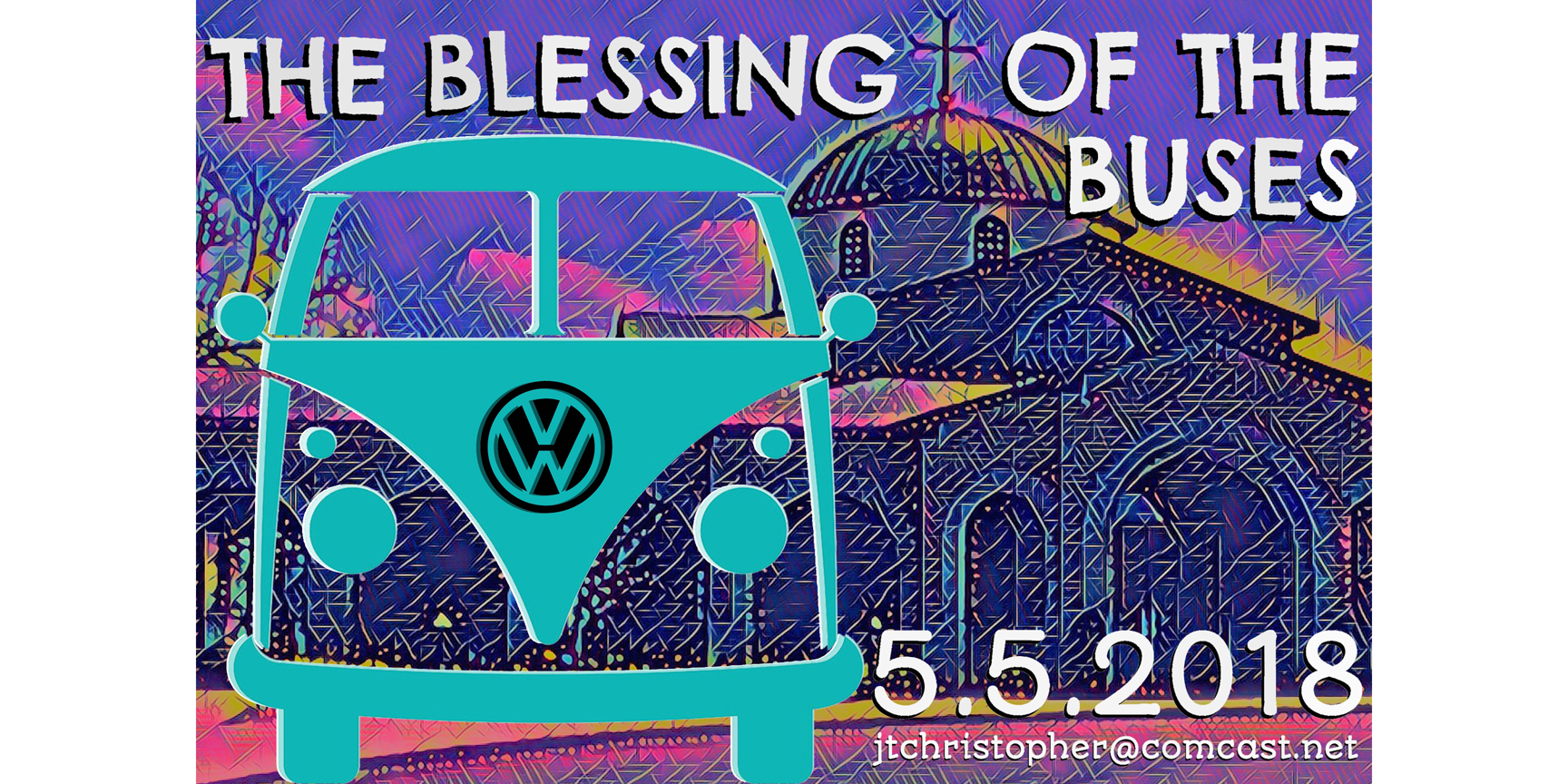 Mark Your Calendar!
In keeping with the spirit of "The Blessing of the Bikes" typically reserved for our Hell's Yuppies friends, please join us on May 5, 2018 for The Blessing of the Buses!
The Blessing of the Buses is a spin on the ever-popular Blessing of the Bikes. This second annual Blessing of the Buses is scheduled for Saturday, May 5, 1018. It is a rain-or-shine event and is open to anyone owning any of the four generations of VW buses.
Father Angelo Maggos, a former bus owner, will perform the blessing at 11:00AM at Assumption Greek Orthodox Church located at 2245 East Baldwin Road; Grand Blanc, MI 48439 with lunch at the Church to follow the blessing — if faced with inclement weather, lunch will be inside the Church Hall.
For those interested, a group of contiguous campsites will be reserved at Groveland Oaks County Park ((248) 634-9811) located at 14555 Dixie Highway; Holly, MI 48442. The park is an approximate 15 minute drive and nine miles from the Church. Campsites are classified as modern having both electric and water service; a fire ring is also resident on each site. Additionally, hot showers and full toilet facilities will be open for our group. We will also have access to a pavilion where live music will be provided beginning early evening. BTW, you can camp the evening before the blessing. Make your reservations directly with the campground but please contact me to confirm and review details.
Our vision is a well-intended get together among like-minded folks and to grow the event into a regional kick-off of the VW Bus camping season in Michigan. We encourage you to mark your calendars and please keep in touch with event hosts Jim and/or Liz Christopher: jtchristopher@comcast.net or (810) 217-1280 – Jim's Mobile.
A donation to the church is suggested but optional.
Stay well and look forward to seeing you May of 2018! And, don't hesitate to spread the word….
Slalom course, car show, swap meet. Celebrate ALL VARIATIONS of VOLKSWAGENS – Originals, restorations, customs, race cars, drag cars, kit cars, dune buggies, trikes, ratrods, daily beaters…

Got a new driver in your household? Consider this hands-on program that equips them with the skills they need to handle common situations that come while behind the wheel. It's put together by Tire Rack, and instructors that day will be Porsche Club DE instructors.
The primary emphasis of the Tire Rack Street Survival® is a "hands-on" driving experience in real-world situations! We use your own car to teach you about its handling limits and how you can control them. The students will become more observant of the traffic situation they find themselves in. They will learn to look far enough ahead to anticipate unwise actions of other drivers. As the students master the application of physics to drive their cars, they will make fewer unwise driving actions themselves. They will understand why they should always wear their own seatbelts, and why they should insist that their passengers wear seatbelts, too.
It's about more than driving – it's about LIVING!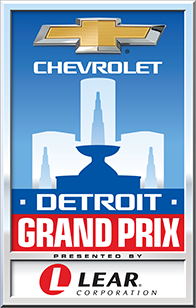 The seventh stop on the 2017 IndyCar circuit. Munk's won't be there, but the "Dual in Detroit" is always exciting.
---
Past Events
How to wake up your car from hibernation and other spring projects for your vintage VW.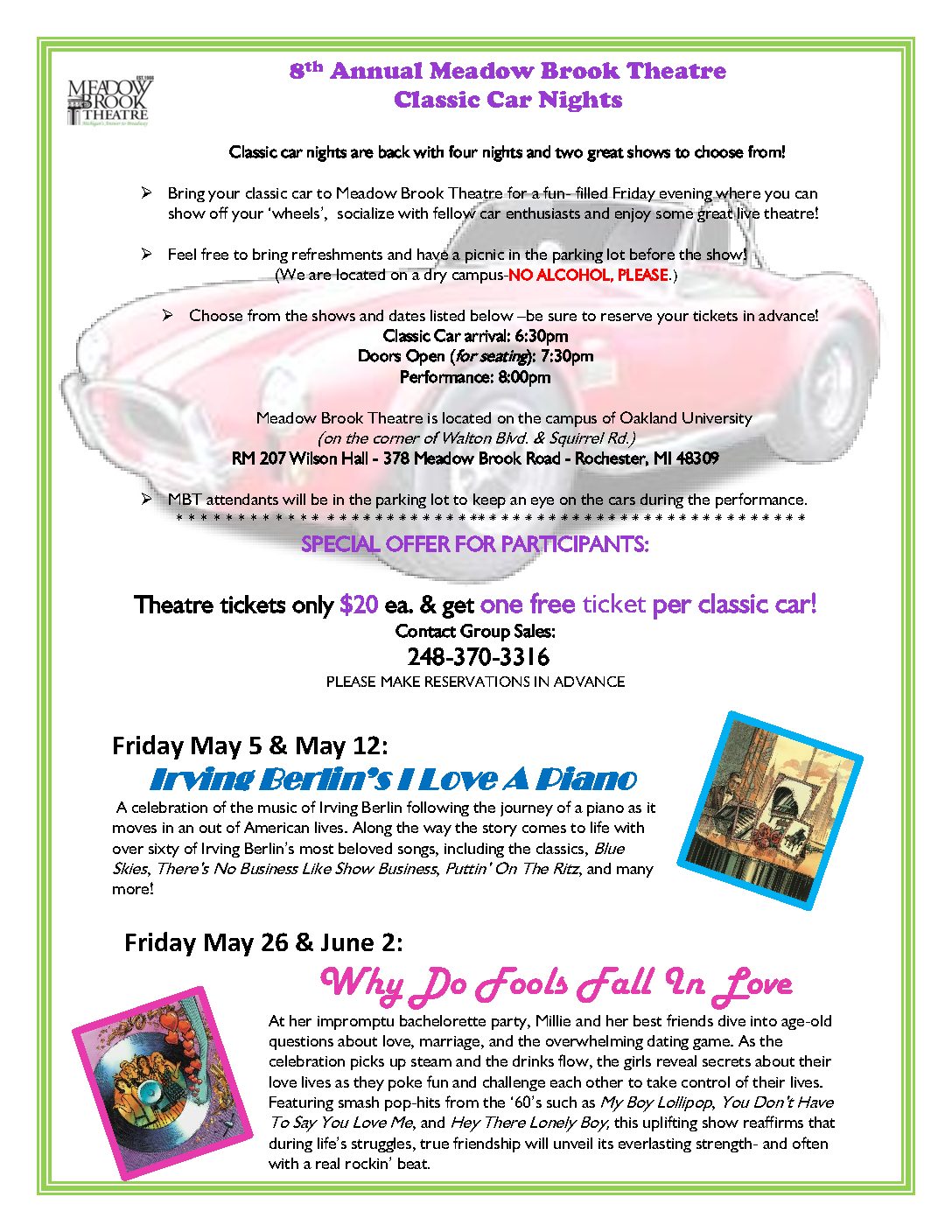 Bring your classic car to Meadow Brook Theatre for a fun- filled Friday evening where you can show off your 'wheels', socialize with fellow car enthusiasts and enjoy some great live theatre!
Feel free to bring refreshments and have a picnic in the parking lot before the show!
(We are located on a dry campus-NO ALCOHOL, PLEASE.)
Choose from the shows and dates listed below –be sure to reserve your tickets in advance!
Classic Car arrival: 6:30pm
Doors Open (for seating): 7:30pm
Performance: 8:00pm
Meadow Brook Theatre is located on the campus of Oakland University (on the corner of Walton Blvd. & Squirrel Rd.)
RM 207 Wilson Hall – 378 Meadow Brook Road – Rochester, MI 48309
MBT attendants will be in the parking lot to keep an eye on the cars during the performance.
Theatre tickets only $20 ea. & get one free ticket per classic car!
Contact Group Sales:
248-370-3316
PLEASE MAKE RESERVATIONS IN ADVANCE
Friday May 5 & May 12:
Irving Berlin's I Love A Piano
A celebration of the music of Irving Berlin following the journey of a piano as it moves in an out of American lives. Along the way the story comes to life with over sixty of Irving Berlin's most beloved songs, including the classics, Blue Skies, There's No Business Like Show Business, Puttin' On The Ritz, and many more!
Friday May 26 & June 2:
Why Do Fools Fall In Love
At her impromptu bachelorette party, Millie and her best friends dive into age-old questions about love, marriage, and the overwhelming dating game. As the celebration picks up steam and the drinks flow, the girls reveal secrets about their love lives as they poke fun and challenge each other to take control of their lives. Featuring smash pop-hits from the '60's such as My Boy Lollipop, You Don't Have To Say You Love Me, and Hey There Lonely Boy, this uplifting show reaffirms that during life's struggles, true friendship will unveil its everlasting strength- and often with a real rockin' beat.
THIS IS NOT A CAR SHOW, JUST A GOOD TIME FOR CLASSIC CARS!
Come work on your own car or bank credit towards shop time. See link for more information.
Look for our display cars!
Cars 'R' Stars @ PPG Returns for our EIGHTH year!
Celebrating REAR ENGINE VEHICLES with our Feature Display
Profits from this event help us to preserve and restore the Historic Packard Proving Grounds
Our 2016 event featured "Fins and Family Haulers" and was a huge success. Finned cars from the 40's, 50's and 60's and station wagons from 1930 to 1979 were very well received by our guests, with lots of attention generated by the famous Ford Country Squire wagon used in filming the "Mad Men" series.
HISTORIC BICYCLE OWNERS WILL ONCE AGAIN SPONSOR AN EVEN BIGGER DISPLAY AND THE ALGONAC/CLAY TWP HISTORICAL MUSEUM STAFF WILL BE BACK, ACTING AS DOCENTS TO MAKE THE MISS AMERICA X DISPLAY ENJOYABLE FOR ALL. This year we're adding a big group of historic Whizzer motorbikes to the vintage bicycle display. Look for it INDOORS in the Tank Test building, where some of the Feature cars will be displayed along with Miss America X. This is the tallest building on the site, near the DJ and the FOOD.
Look for our cars!
Pontiac Waterford Elks 2100 Scott lk. rd. Waterford mi. 48329 June 24, 2017 10 AM to 4 PM. registration 10AM TO 12PM. Awards at 2:00 PM, $15 day of show, preregistration $10 by June 18, all grass parking, very very nice door prizes, best in show and top 10 plaques, breakfast and lunch for sale, adult drinks and pop and water, only cars and trucks 25 years old and older will be judged!!! large pavilan, parking for car clubs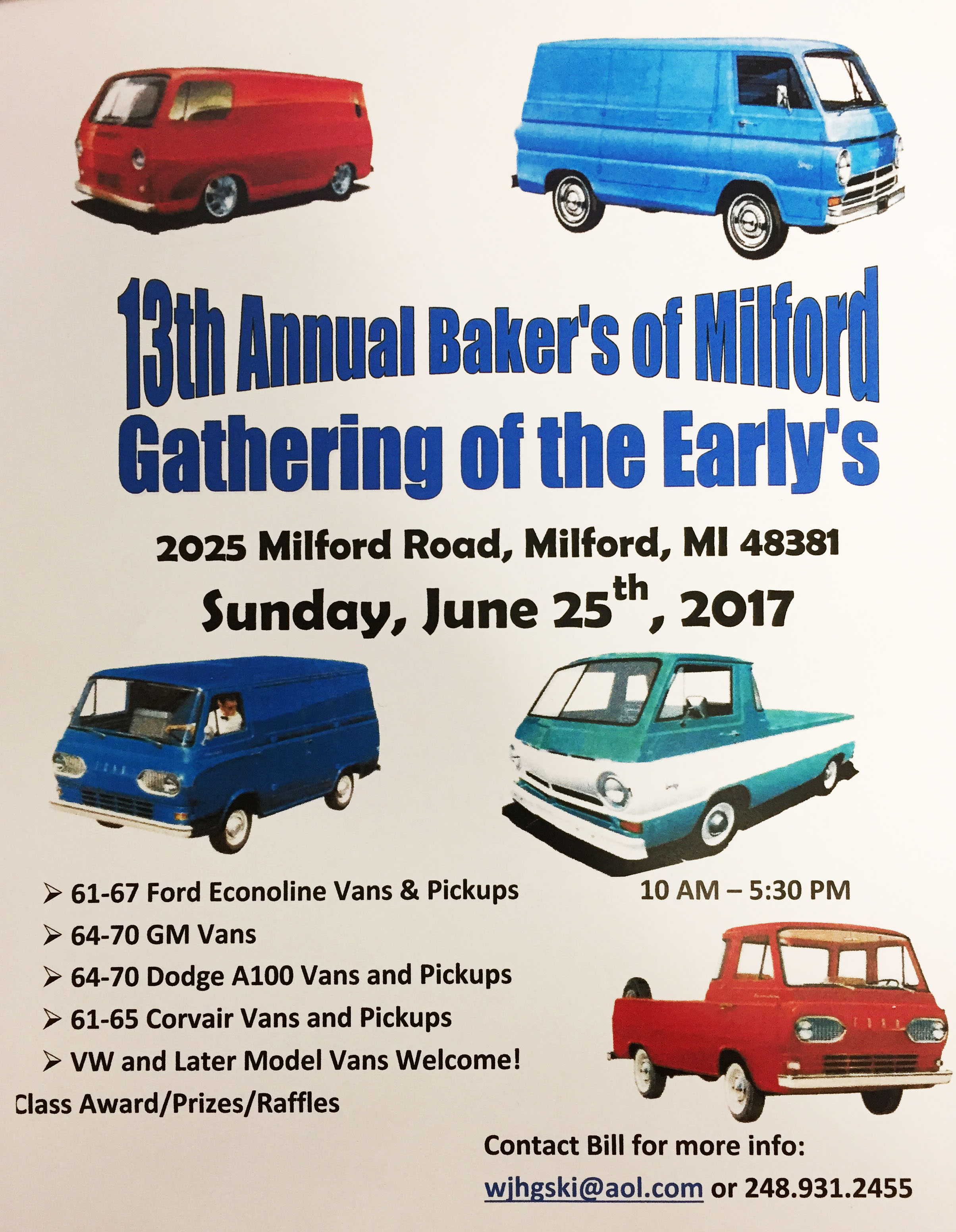 * '61 -'67 Ford Econoline Vans & Pickups
* '64 – '70 GM Vans
* '64 – '70 Dodge A100 Vans and Pickups
* '61 – '65 Corvair Vans and Pickups
* VW and later model Vans welcome!
Class award/Prizes/Raffles
Contact Bill for more info:
wjhgski@aol.com or 248-931-2455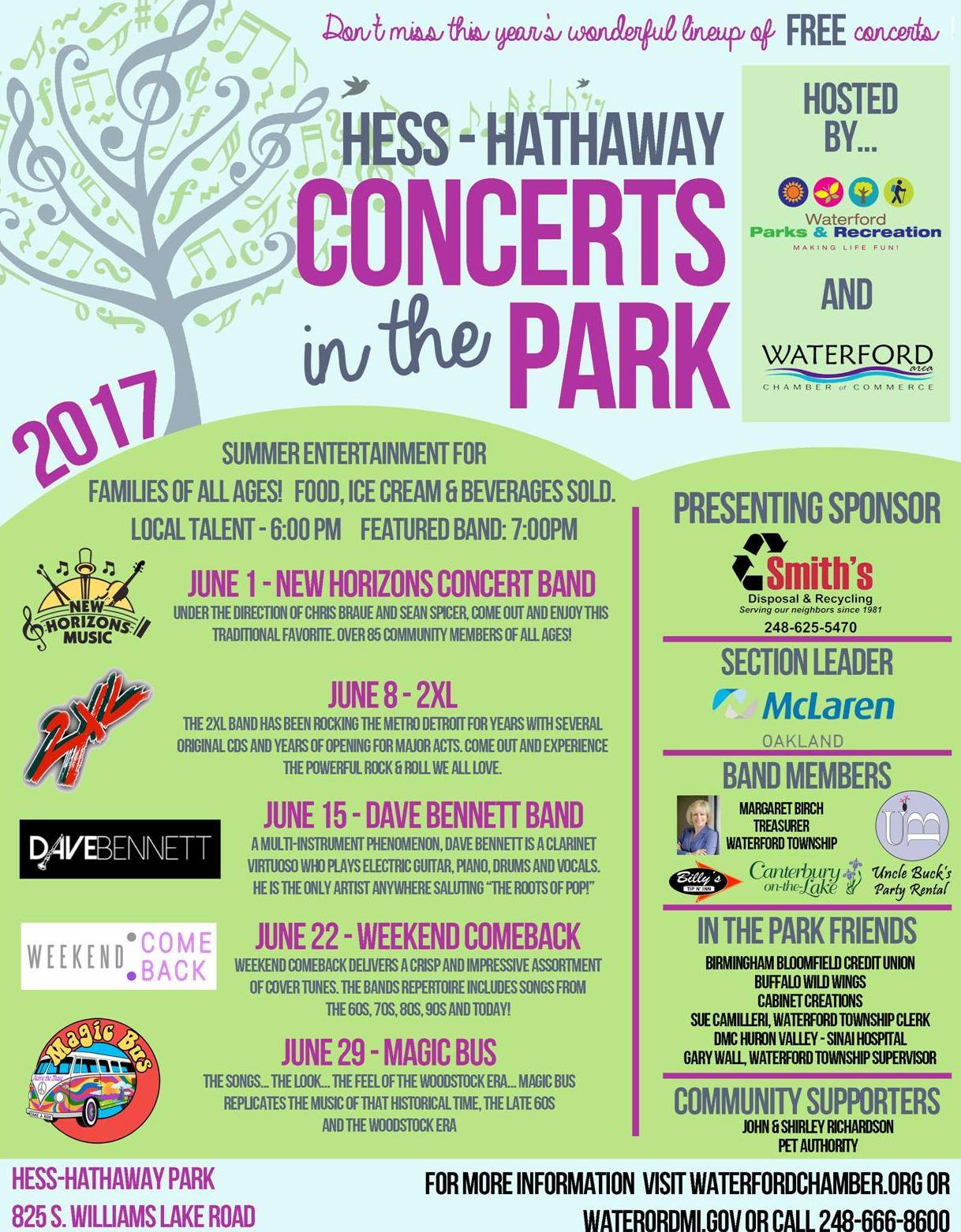 Come see our favorite local band at this free concert!
What do they sound like? http://magicbusband.com/
Soon the temperatures will be warm and the date is set for 2017 P2O®! "A Casual Porsche Party."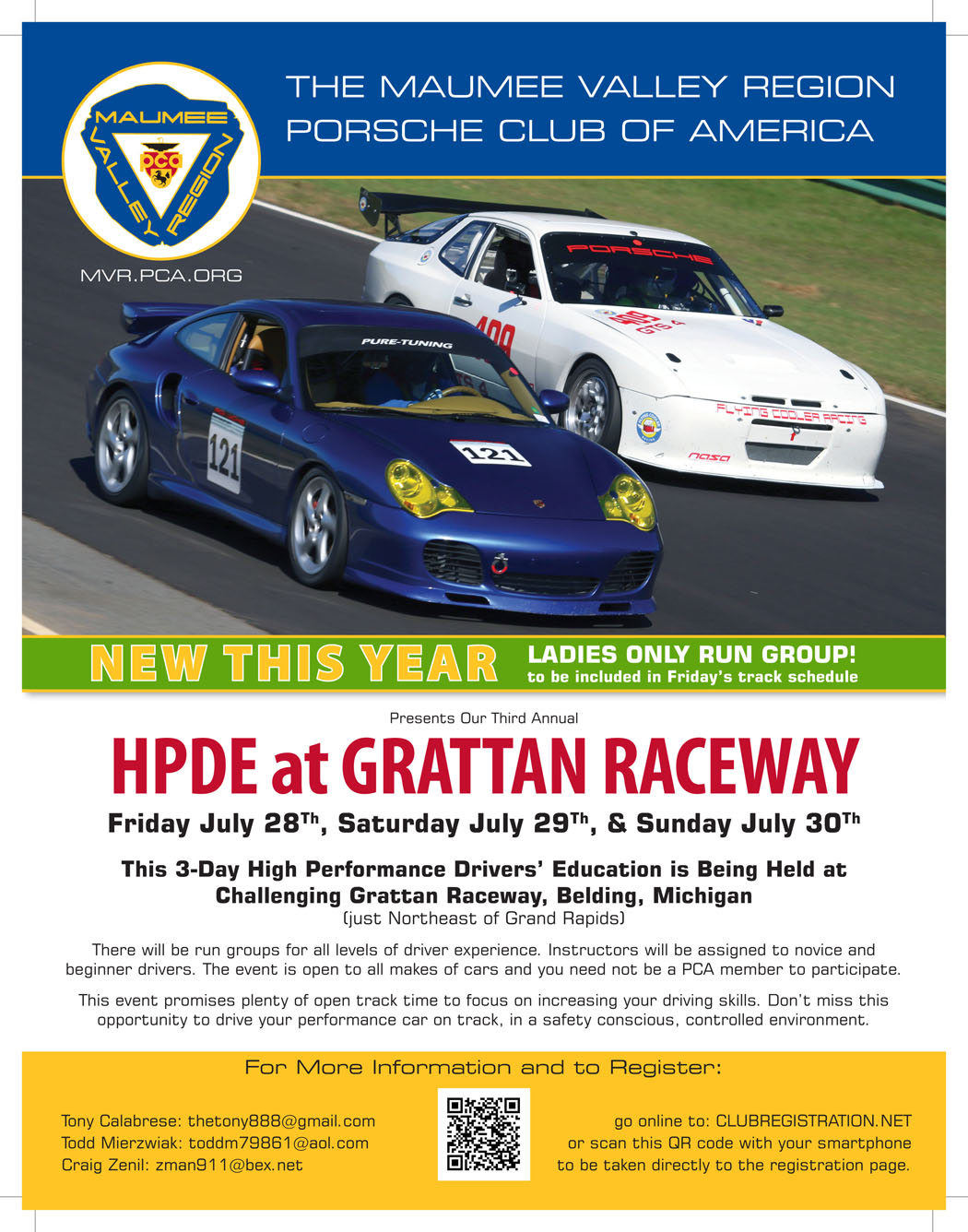 This 3-Day High Performance Drivers' Education is Being Held at
Challenging Grattan Raceway, Belding, Michigan
(just Northeast of Grand Rapids)
There will be run groups for all levels of driver experience. Instructors will be assigned to novice and
beginner drivers. The event is open to all makes of cars and you need not be a PCA member to participate.
This event promises plenty of open track time to focus on increasing your driving skills. Don't miss this
opportunity to drive your performance car on track, in a safety conscious, controlled environment.
For More Information and to Register:
Tony Calabrese: thetony888@gmail.com
Todd Mierzwiak: toddm79861@aol.com
Craig Zenil: zman911@bex.net
go online to: CLUBREGISTRATION.NET
Look for us with the vintage Volkswagens!
10th Annual Troy Traffic Jam to benefit the Troy Historical Society
August 6, 2017 from 10am – 3pm at the Columbia Center
Join us at the Troy Traffic Jam Classic Car Show on the beautiful grounds of the Columbia Center at 201 W. Big Beaver Road, Troy MI 48084 for a free, fun, and family-friendly event. See over 200 classic cars, hot rods, muscle cars, and specialty vehicles.
Bring the family to enjoy children's crafts, music provided by DJ Bob Steel, and plenty of great food will be available for purchase.