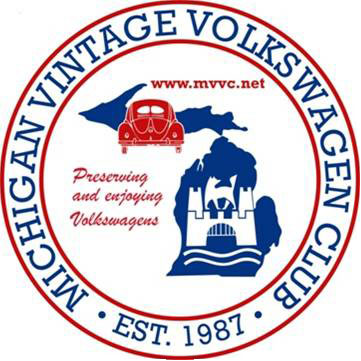 Saturday, June 12, 2021
Slow Speed Driving Course Challenge  

At 12:00 noon we will meet at the Staybridge Suites(same as past years) for a Slow Speed Slalom timed course, that will average around 30 mph.

To conclude with a Party, Car show, and VW themed movie night at the Staybridge Suites. 
Sunday, June 13, 2021
Michigan Vintage Volkswagen Festival
(It is confirmed we will be at Briarwood Mall in Ann Arbor)
Gates Open 9:00 am to 3:00 pm (rain or shine)
Non-Judged Car Show Celebrating ALL VOLKSWAGEN powered Vehicles – Originals, restorations, customs, race cars, drag cars, kit cars, dune buggies, trikes, ratrods, daily beaters…
Vehicle Registration of $15.00 at the gate will automatically pay dues for one year, either renewal or New Membership. Active paid member's vehicle(s) will be admitted to the show for free. Walk-ins $5.00 at gate.
Swap Spaces $20.00 the day of the show! Swap Entrance will only be open 7:00 – 9:00 am.
Each Swap Space Size is 17 ft by 20 ft.