Munk's Motors SportTech Tuning
Welcome to the Munk's Motors SportTech section of our web site. We really have some exciting information here if your the "Motorsport sort". We obviously specialize in German Motorsports technology, and take such an enthusiastic approach to it that we felt it a key component to our web site. We hope you find this area of use and encourage you to return from time to time for new tips and schedules.
Did you know that TURBONIUM was first discovered at MUNK'S MOTORS in 1978?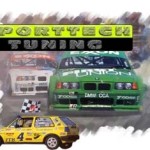 If you are interested in an aftermarket Turbo Charger
or Super Charger for your vehicle please give us a call.
248-681-8081
We are the SportTech Professionals!
Here are some SportTech Tips that are useful to all Motorsport minded!