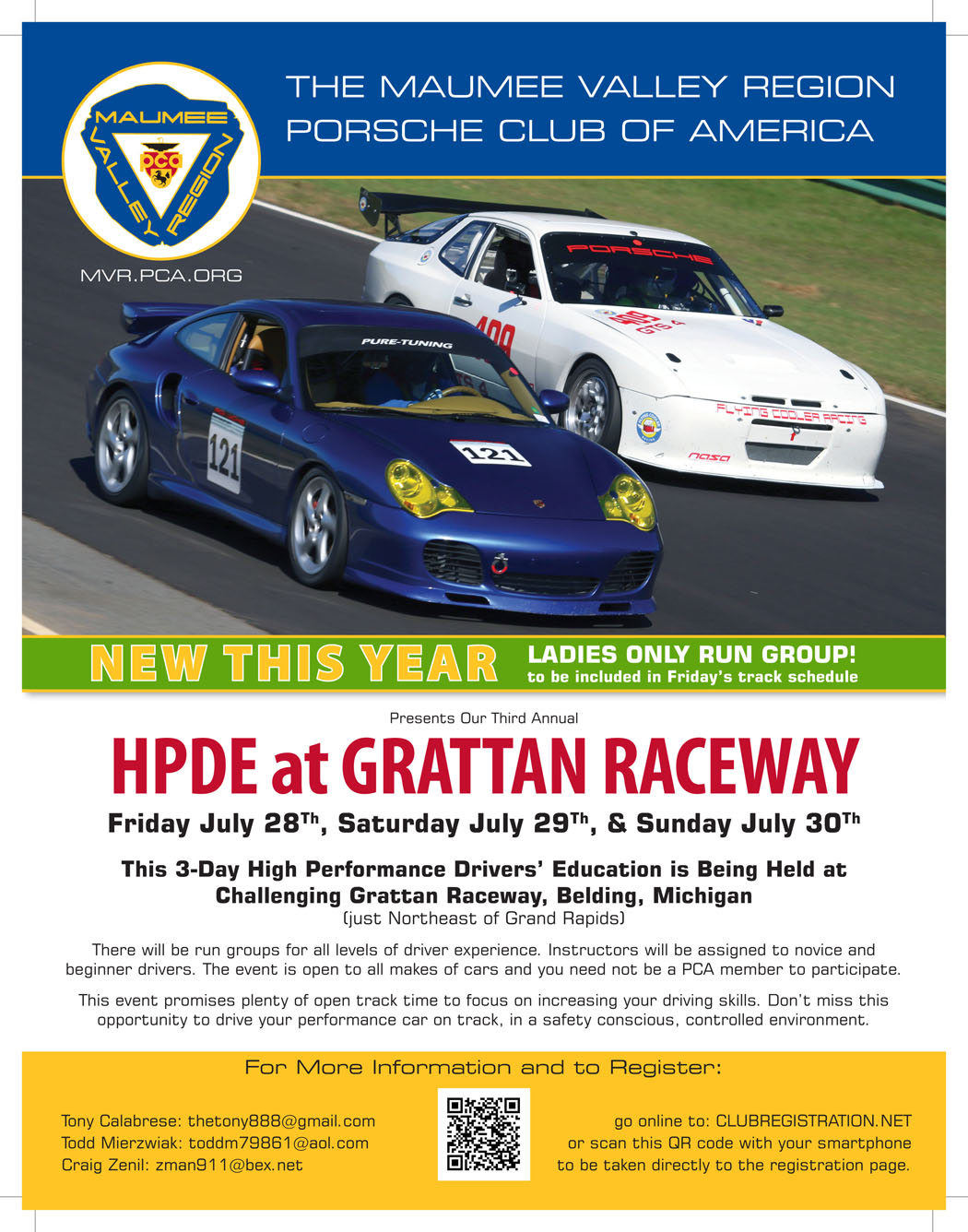 This 3-Day High Performance Drivers' Education is Being Held at
Challenging Grattan Raceway, Belding, Michigan
(just Northeast of Grand Rapids)
There will be run groups for all levels of driver experience. Instructors will be assigned to novice and
beginner drivers. The event is open to all makes of cars and you need not be a PCA member to participate.
This event promises plenty of open track time to focus on increasing your driving skills. Don't miss this
opportunity to drive your performance car on track, in a safety conscious, controlled environment.
For More Information and to Register:
Tony Calabrese: thetony888@gmail.com
Todd Mierzwiak: toddm79861@aol.com
Craig Zenil: zman911@bex.net
go online to: CLUBREGISTRATION.NET